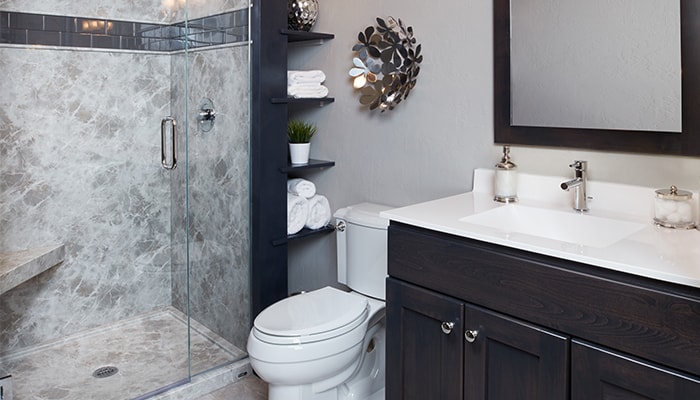 Looking for easy access to your shower? Hate climbing over the high walls of your bulky tub?
A Walk-in Shower from Re-Bath® is your solution. Combine Re-Bath®'s sleek and modern designs with functionality and accessibility and you have the perfect bathing solution!
Re-Bath® offers many different designs as well as grab bars and seats for extra stability and comfort. Our low threshold for easy access into your shower makes getting in and out a breeze!
Call 1-877-304-2104 today to learn how Re-Bath® can help you bathe safely and securely for years to come.