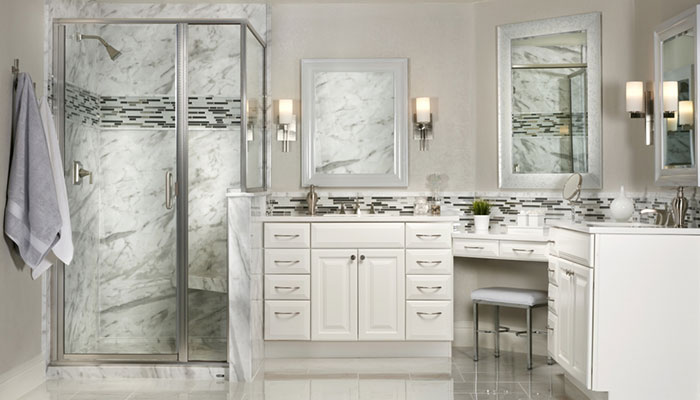 Let the design experts at Re-Bath® help you plan out your entire remodel, down to the smallest details.
Shower Doors, Vanities, and Mirrors
Toilets and Sinks—update your old toilet or sink.
Bathroom Fixtures—many styles, including Victorian, traditional, and contemporary, and finishes like chrome, Venetian bronze, and brilliant stainless.
Bathroom Accessories—add soap dishes, a shampoo shelf or tower, a shower seat, and even a beautiful window kit.
Call us today at 1-877-304-2104 for a free, no-obligation design consultation and price quote.